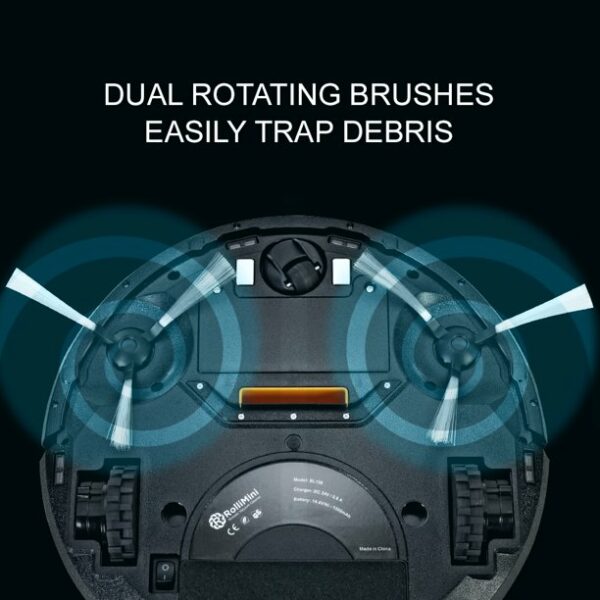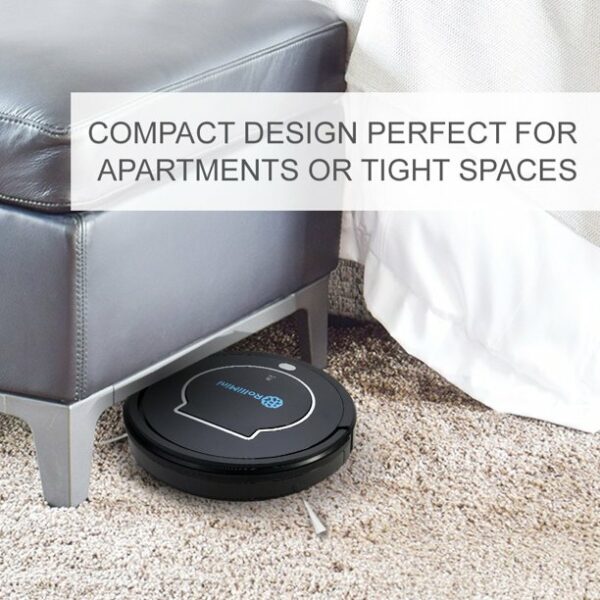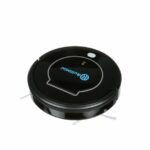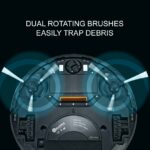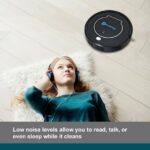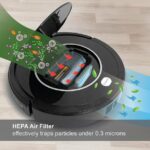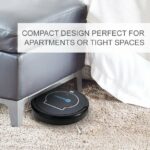 RolliBot Mini BL100 Quiet Robotic Vacuum – Recertified
$100.00
The RolliBot Mini is one of the smallest, most affordable models available on the market today and is perfect for cleaning apartment homes and tight spaces. At just a foot in diameter, less than 3″ tall, and weighing in at 6 lbs, this affordable robotic vacuum cleaner fits under most furniture.
The RolliBot vacuum cleaning robot features four robotic cleaning modes: Auto Clean, Spot Clean, Edge Clean, and Scheduling mode making it ideal for any floor plan.
Description
The RolliBot BL100 robot sweeper is the best affordable robotic cleaner for your home! The RolliBot Mini floor cleaning robot conquers messes by thoroughly vacuuming and sweeping hard floors.
Sweeps & vacuums – Dual rotating sweepers bring in pet hair, dander, pollen, and other pieces of debris into the high-performance suction engine.
Hepa air filter – The floor cleaning robot removes allergy-causing dust particles, pollen, and dander to create a cleaner breathing environment.
Super quiet intelligent cleaning – Using 10 sensors and 4 intelligent cleaning modes, the robot floor cleaner locates all types of messes and avoids objects.
Wireless remote control – Configure the RolliBot to schedule cleaning, start, stop, steer, switch cleaning modes.
Washable dustbin & brush – For easy cleanup. Simply dump, brush, rinse, and repeat to maintain your automatic vacuum cleaner.
The BL100 floor cleaning robot's dual rotating sweeper brings in dander, pollen, and other pieces of debris. The RolliBot BL100 is ready for your chores, featuring detachable bristles to clean deep into corners and a high-performance suction engine for vacuuming.
At only 55db, the RolliBot BL100 produces roughly the same amount of noise as a quiet air conditioner and is much quieter than other robot vacuum cleaners.
The easy-to-clean dust bin also features double filtration. The first micro-filter traps all the bigger particles of dust, dirt, and debris while the second HEPA Air Filter traps all air particles so that only clean air comes out. With the RolliBot cleaning robot, you never have to worry about allergy-causing pollen, dander, or tobacco particles ever again! Both filters are replaceable and reusable.
Tired of breaking your back to clean your floors. Pet owners know that cleaning up pet hair is a never-ending battle. Make every day cleaning a thing of the past. The RolliBot robotic vacuums allow you to schedule automatic cleaning up to 7 days in advance; making them perfect for pet owners and people with allergies alike.
You can also control the RolliBot via the included wireless remote! Use the remote to schedule, start, stop, steer, pause, switch between 4 cleaning modes.