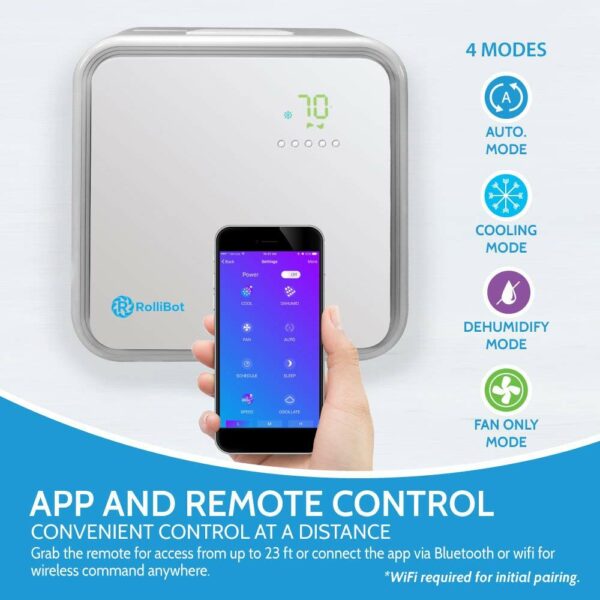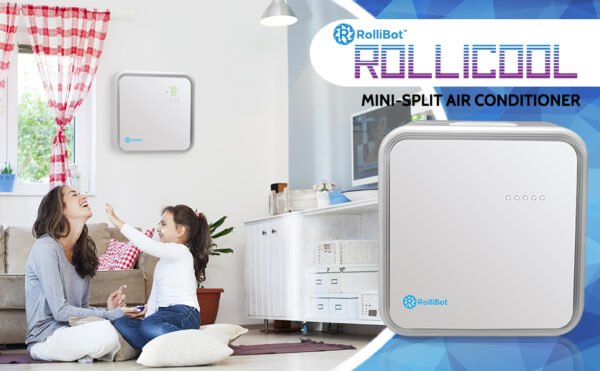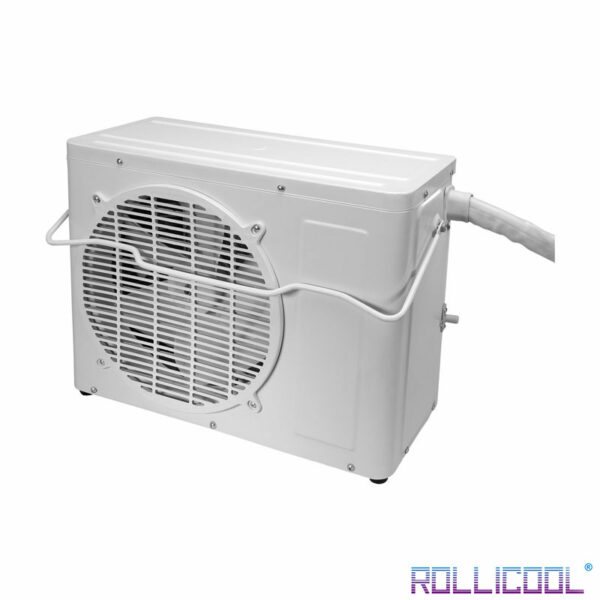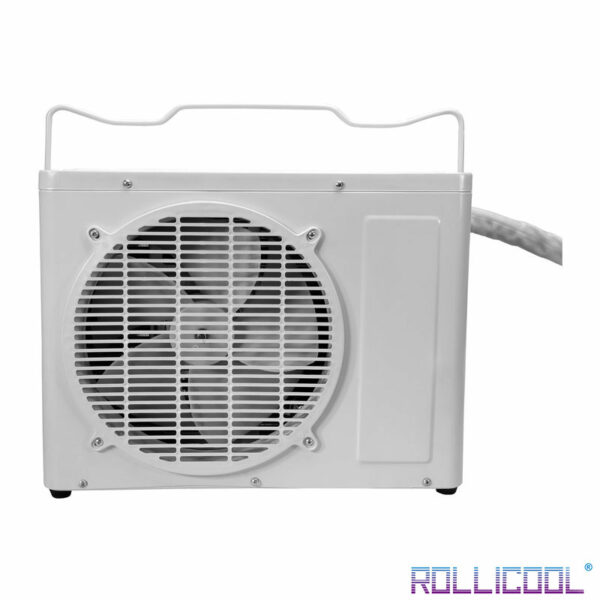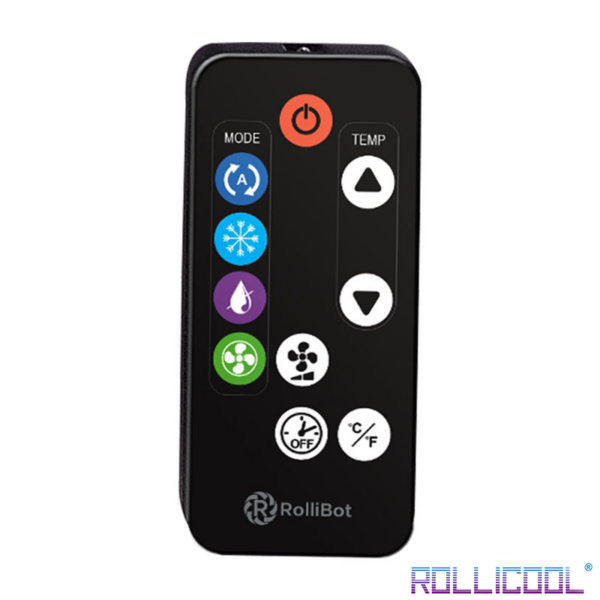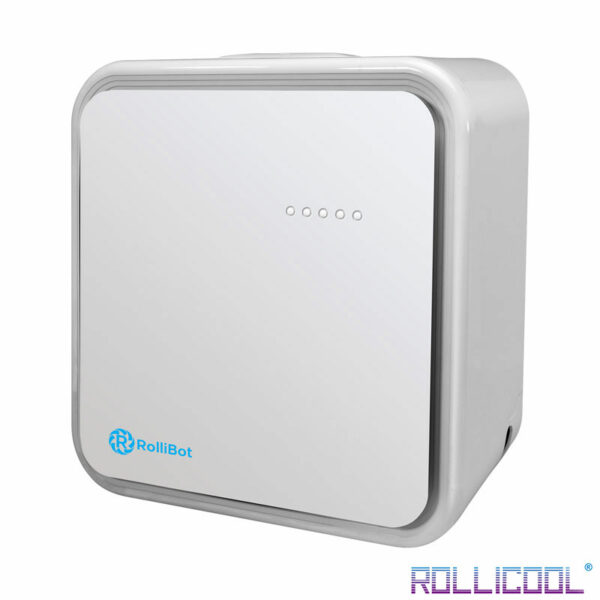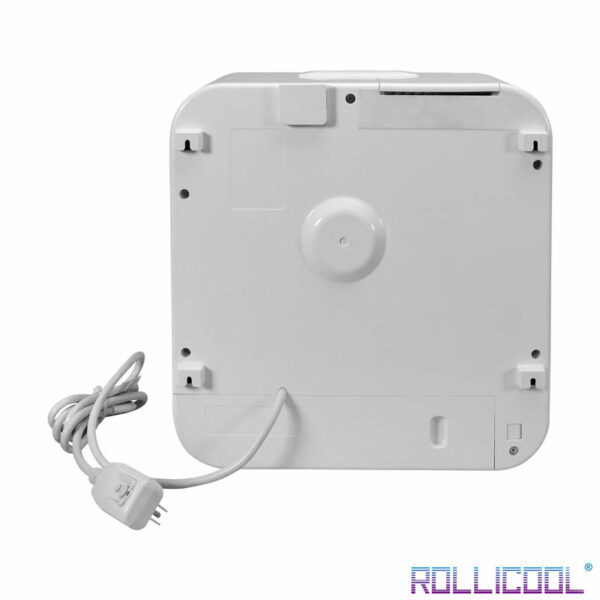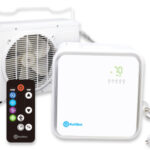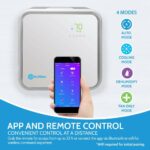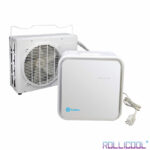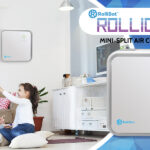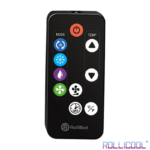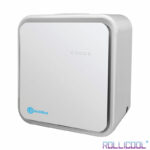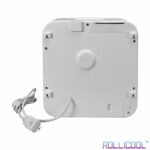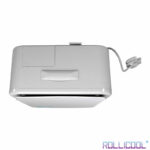 RolliCool® – The Perfect Mini Split Quiet Ductless/Ventless Air Conditioner
$550.00
ROLLICOOL® 10,000 BTU DUCTLESS MINI SPLIT AIR CONDITIONER: All-In-One Features Including Dehumidify, Cooling, Auto & Fan Modes with Easy App/Remote Access (450 sq ft).
HANDS-FREE CAPABILITY – Control when and what temperature with advanced scheduling and 4 varying modes, set temperature, & more – all at the push of your finger using the remote or phone app!
450 SQ FT OF EASY RELIEF– The 10000 BTU & 115V cools your office, indoor events, personal rooms, or garage/workshop at a gentle, low-noise level.
AUTOMATED COOLING – The split AC's schedule feature effectively balances any room to your ideal temperature.
NO COSTLY INSTALLATION – Use household tools to easily install the mini split AC without the need for expensive professionals.
COOLING AT A WHISPER – The dynamic cooling performs at a subtle 42dBA and serves as a perfect, quiet indoor unit or a durable 53 dBA outdoor unit.
MODEL: Second Generation; RELEASE DATE

:

2019.
[NOCOUPON]
Email when stock available
Description
ROLLICOOL Mini-Split AC: Personal Climate Control with Powerful Cooling
Transform dreaded summer days and stifling hot nights into wintry cool wonderlands with the RolliCool Mini-Split Air Conditioner.
​This sleek, compact AC features 115V and 10000 BTU to deliver the blast of chilly air needed to eliminate the heat in up to 450 sq ft of space. The RolliCool can reach a frosty 60°F and warm 87°F, so your home office, workshop, or start-up business will have the ideal temperature day in and day out!
Not only will the RolliCool make your rooms comfortably cool, it will also provide a healthier environment for you and your family. Its highly efficient filter removes particles and impurities from the air with each use, while its hyper-efficient R410a refrigerant provides cooling with fewer chemicals.
Don't surrender to summer heat. Create your own winter paradise with the RolliCool Mini-Split Air Conditioner.
App Functionality via Bluetooth or Wifi

Use Bluetooth or wifi to connect your Android or iOS phone to the RolliCool, and open the app to access the 4 modes, schedule function, and settings. The app functions from as far as 32 feet via Bluetooth or from anywhere with wifi. You'll have command no matter the distance!

Note: Wifi required for initial pairing.

4 Available Modes

​Personalize your home or work climate using the 4 available modes. Cooling mode chills rooms to your liking, fan mode circulates stagnant air, dehumidify mode removes 0.6 gallons of lingering moisture per hour, and auto mode maintains your preferred temperature. The RolliCool even features 3 fan speeds, so you'll have ideal indoor conditions regardless of outside weather.
LED Control Panel and Remote

Take control of your RolliCool's features using the LED Control Panel, or enjoy convenience with the easy-to-use remote which works up to 23 feet away.

Automate your Cooling

Whether you're an on-the-go worker or a busy parent, the RolliCool will keep your rooms how you like it. With schedule mode, regulate temperature at selected times.

Installation made Easy and Affordable

No expensive professional is required to install the RolliCool. It comes complete with a window kit, so all you need are household tools for installation.