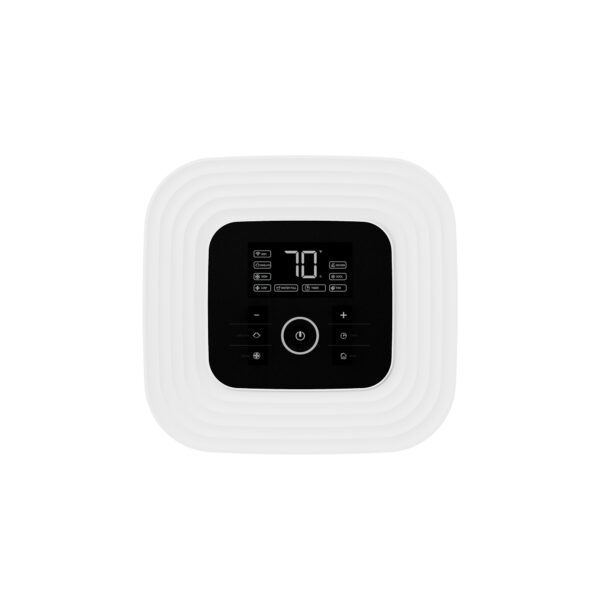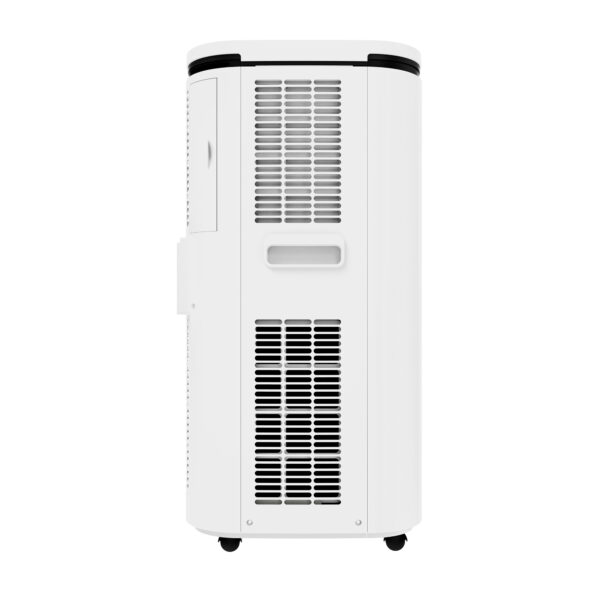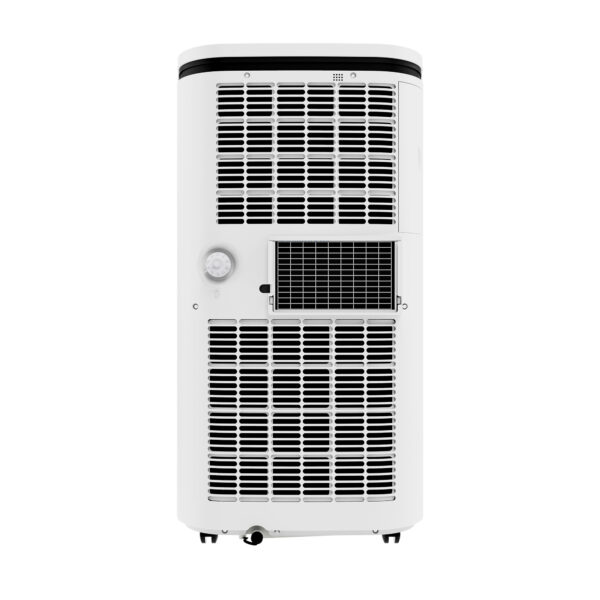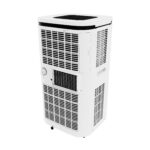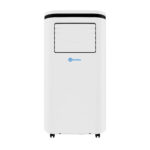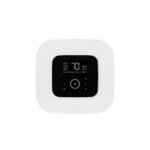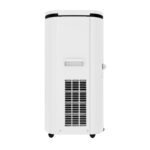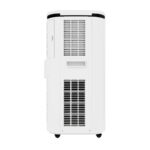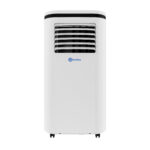 Smart Portable A/C Dehumidifier with App | 12,000 BTU, 325 Sq. Ft. | Alexa-Ready & Wi-Fi Enabled (Model: COOL 310-20)
$349.99
READY FOR ALEXA — Our 3-in-1 smart AC delivers comfort you control in three ways: top-mounted digital display, iOS/Android-compatible app, and a library of Alexa skills for voice control.
POWERFUL COOLING — With a 12,000 BTU capacity, this indoor air conditioner for small rooms can cool and dehumidify rooms up to 325 sq. ft. and pull up to 60 L of moisture from the air per day, leaving your space cool and dry.
VOICE CONTROLLED COMFORT — Cool and dehumidify your space from anywhere. Simply pair with your Alexa device (sold separately) and let your voice control the portable floor air conditioner*. Just ask Alexa!
QUIET OPERATION — At its highest setting with the oscillating fan, our COOL 310-20 Wi-Fi AC unit operates at a noise level of 55dB. That's as quiet as a casual conversation.
BEST-IN-CLASS SUPPORT – All Rollibot floor standing air conditioners are protected by a One-Year Limited Warranty, fully backed by an American company. Have questions? Simply contact our expert team of customer support specialists via Email, phone or live chat.
Email when stock available
Description
The Alexa-ready ROLLICOOL 310-20 portable A/C air conditioner-dehumidifier delivers cooling comfort whenever you need it, for spaces up to 325 sq. ft. From small studio apartments and large bedrooms, to RV campers and outdoor event tents. The powerful A/C 12,000 BTU capacity features three comfort modes – cool, dehumidify, fan – plus a timer mode that lets you schedule your cool. And it's Wi-Fi enabled with Alexa support and app control, letting you control your comfort from anywhere with the sound of your voice.
High humidity can make a room seem hotter than it is. Fortunately, the COOL310-20's Dehumidify Mode can pull up to 60 liters of moisture from the air per day (approx. 2.5 L / hour), helping a room go from muggy-hot to dry-cool. handle even the stuffiest, muggiest spaces. Or if you simply need some air circulation, turn on the oscillating fan and keep the air moving. Even at its highest setting, the COOL310-20 operates at a conversationally quiet 55dB noise level.
The COOL 310-20 small A/C unit features a healthy dose of convenience, giving you three ways to add comfort to any space. A beautifully designed, user-friendly LED control panel – top-mounted for easy access – gives your total control over the A/C unit, with a simple, intuitive navigation system. Or download the Rollicool app (compatible with iOS and Android) and enjoy control over every setting from your smartphone. Just connect the app and the COOL 310-20 to your Wi-Fi network. Then pair them with your Alexa device (sold separately). You'll be able to control your cool with the sound of your voice. With Alexa, you can control the portable A/C from anywhere. Turn on the unit before you head home from the store or work, and your room can be comfortably cool by the time you arrive. So long as you have data where you are and the COOL 310-20 remains connected to the Wi-Fi, you'll be able to power the A/C unit on, set its temperature, switch comfort modes from COOL to FAN — just by asking Alexa!
* NOTE: You must download the Rollicool app and register for an account to use Alexa skills. Alexa won't be able to identify the default name, so be sure to change the name of your COOL 100H-20 before pairing with Alexa; however, do not use "AC", "A/C", "A-C", or similar iterations, as this will interfere with some Alexa features. 
Need to cool or dehumidify a different room? Simply roll your standing a/c unit into a room of your choosing. With its four easy-glide caster wheels, you'll be able to control energy costs by cooling only the room you want. We've streamlined the design of the COOL 310-20 so that it weighs just under 57 lb., making it even more transportable. And setting up this small portable air conditioner is a breeze, using the included movable window kit. A single washable filter and environmentally friendly R-410A coolant completes the list of features. (R-410A coolant doesn't contain bromine, chloride or other refrigerants that contribute to ozone depletion.) And you'll receive everything you need for easy installation that can be done in just minutes.
Getting comfortable and staying comfortable is not only possible, it's now more convenient than ever, and with advanced technology that you control – the ROLLICOOL 310-20 Portable 12,000 BTU A/C – Dehumidifier from Rollibot.