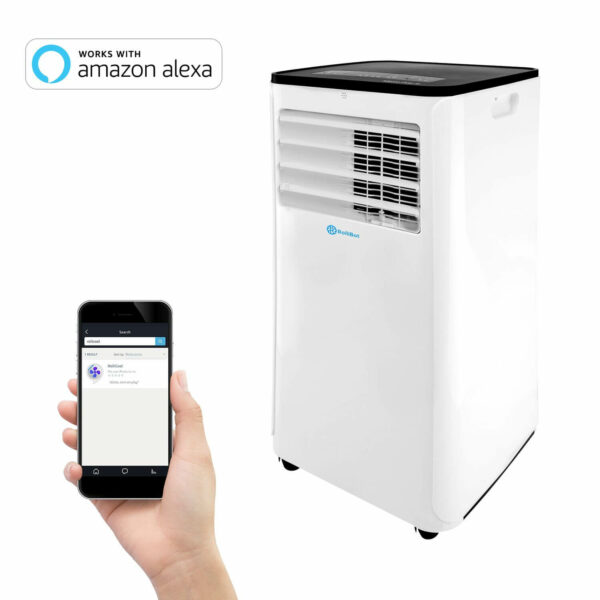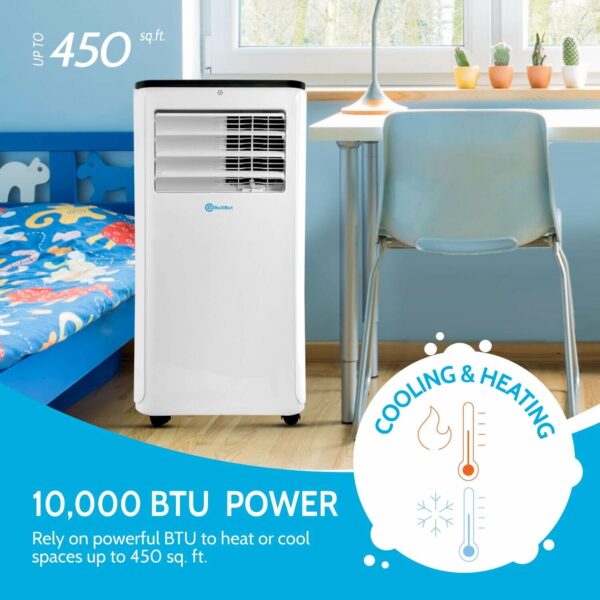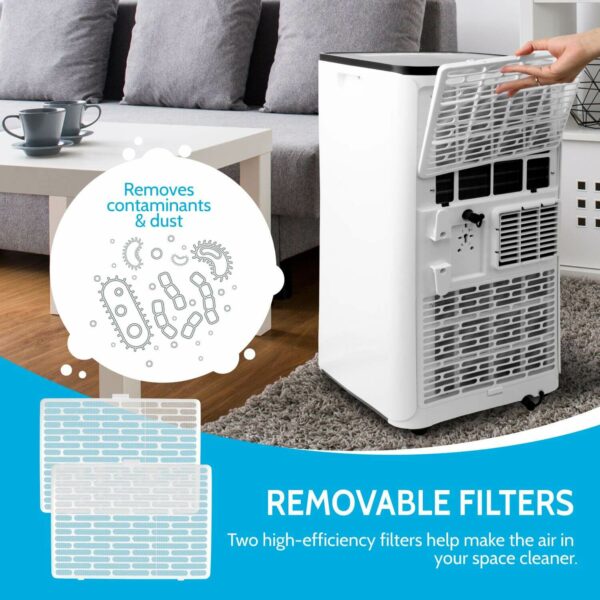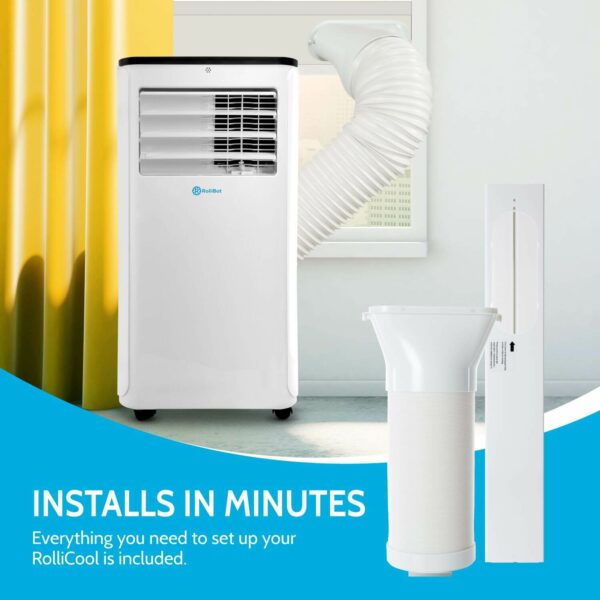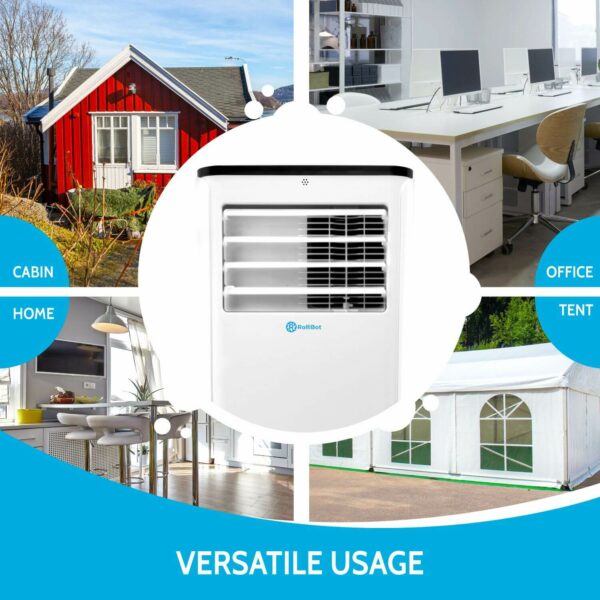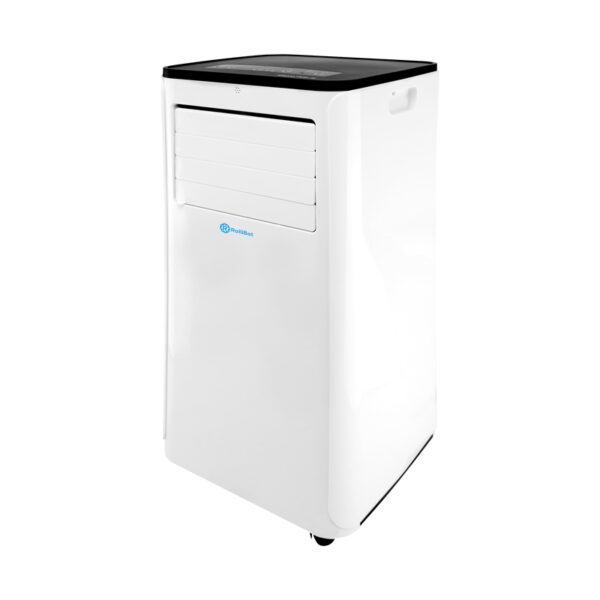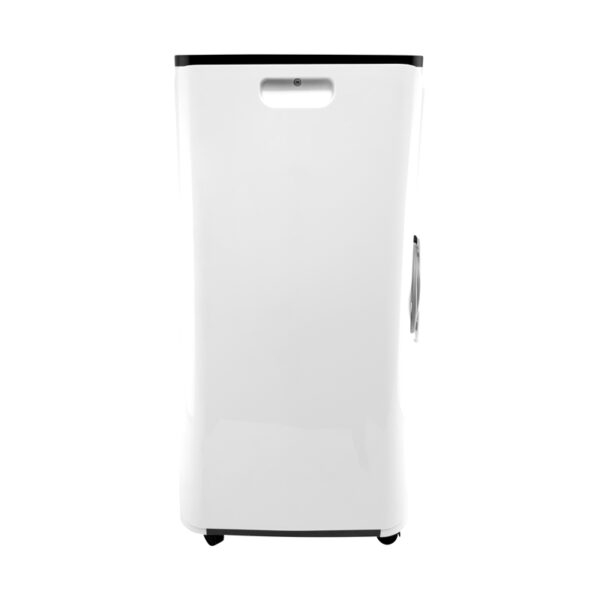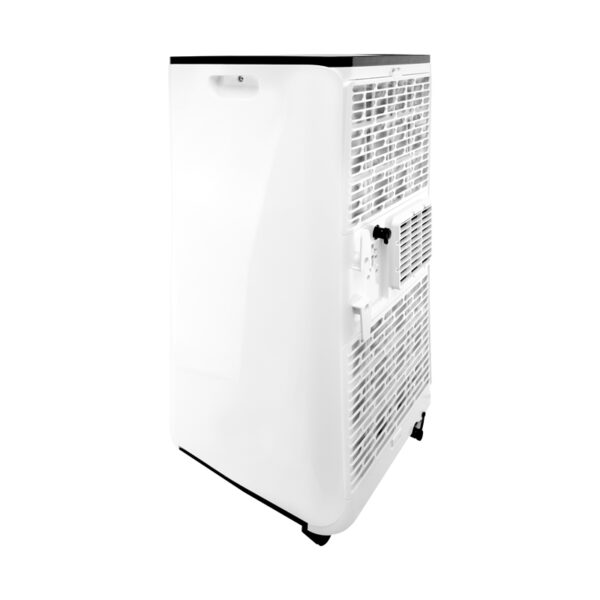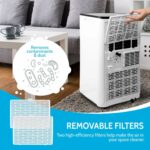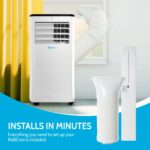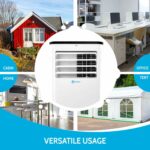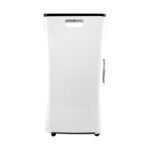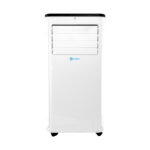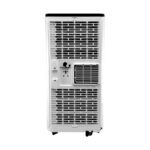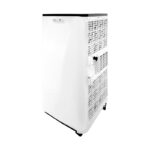 RolliCool COOL208 – 10,000 BTU Cooling + Heating
$410.00
WORKS WITH ALEXA —

The Alexa-enabled RolliCool COOL208 Air Conditioner and Heater delivers true comfort at the sound of your voice.

CONVENIENCE & CONTROL
YEAR-ROUND COMFORT

[NOCOUPON]
Email when stock available
Description
Transform the Way You Travel
With the COOL 208, wireless tech meets cool. The COOL 208 is a portable air conditioner with 10,000 BTU power that makes your environment more comfortable.
Five functions make the COOL 208 standing air conditioner the perfect way to make most any room feet comfortable. Cool down after a blistering summer day, warm up on a cold morning, or dehumidify a muggy space. Circulate air in a stuffy room or fall asleep to the soothing white noise of a quiet fan. Use the included remote, app, or even Alexa to control any feature of your COOL 208 small air conditioner.
For easy setup, this small portable air conditioner comes with all parts and hardware needed. The COOL 208 also includes casters and a moveable window kit so can be moved from space to space as home needs change during the year.
Stay cool and comfortable every day with the COOL 208 portable ac unit from RolliCool.
ADVANCED REMOTE TECHNOLOGY
Use your smartphone, remote, or Amazon Echo devices to control your COOL 208 small portable air conditioner. When connected to Echo devices, the COOL 208's temperature adjusts via voice. Just ask Alexa. Download the RolliCool app on your iOS or Android phone and easily adjust temperature, fan speed, and more. Stay comfy on the couch and switch modes with your remote or phone.
Specifications – Functions: Cooling, Heating, Dehumidifying, Fan, and Sleep Modes l Volume: ~54 dB l Temperature: 61-88°F (16-31°C) l Units of Measure: Imperial/Metric (C/F Switch) l Dehumidifier: 24 liters (6.3 Gallons) per Day I App Setup: Wi-fi, Bluetooth l App: Android or iOS l App Functionality: Turning RolliCool On/Off, Adjusting Temperature, Mode Switch, Change Fan Speed, etc. l Skills for Alexa: Turning RolliCool On/Off, Adjusting Temperature l Castors: 4x 360° Casters l Filter: 2 x High Efficiency Filters l Refrigerant: R410A l Accessories: Remote Control, Drainage Hose, Screw Fastener, Window Panels, Misc.
Perfect for Your Home

Rely on powerful BTU to heat or cool your space to your liking. The COOL 208 is the best air conditioner and heater option for living rooms, bedrooms, and just about any space.

Installs in just 3 Steps

The COOL 208 ac unit installs in just minutes. Set up the window kit, then connect the exhaust pipe to it and the back of your room air conditioner. After that, you're ready to roll.

Forget About Humidity

With the COOL 208, make humid air a thing of the past. Get comfortable as your portable dehumidifier removes up to up to 24 liters of moisture from the air per day.